Colvin and Moggridge recently achieved the rare coup of gaining full planning permission from Malvern Hills District Council for the erection of 40 extra-care apartments and houses on a village site in rural Worcestershire.
A fundamental understanding of the existing landscape and the planning requirements, coupled with successful pre-application consultation with the LPA and parish council, enabled the scheme to be developed with local support from the village community of Hanley Swan, Worcestershire. The extra accommodation is on land adjoining the existing Albion Lodge Retirement Home and will bring much needed extra care retirement accommodation to the area.
Malvern Hills District Council considered that, in meeting economic, social and environmental criteria, the proposals comprised sustainable development. The loss of open countryside was addressed by comprehensive and sensitive mitigation measures including specialised, high quality design and extensive landscaping. The District Council is confident that the benefits of the scheme demonstrably outweighed the scheme's potential adverse impacts.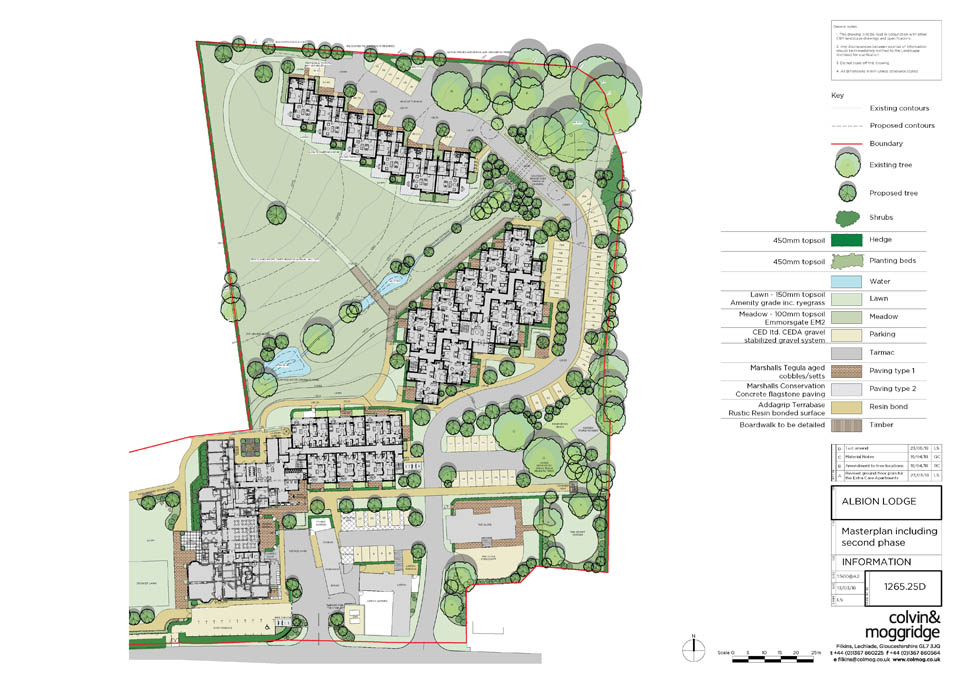 Mark Darwent, director of Colvin and Moggridge, spearheaded the application for planning permission. He comments: "The team at Colvin and Moggridge applied its usual methods of detailed research, a respect for the landscape and a genuine understanding of the project requirements in its planning application submission for the extra-care retirement complex for Albion Lodge. We are delighted that both the Council and residents of the village of Hanley Swan are fully behind the development. We want these to be high quality, energy efficient, contemporary homes, set in attractive landscaped grounds that enhance both Albion Lodge and the village community."
Social Share