Cherkley Court is the former country residence of Lord Beaverbrook, an influential press magnate and political broker with close connections to Winston Churchill, who spent so much time at Cherkley that he was given his own room. In April 2011 Longshot Limited acquired the estate.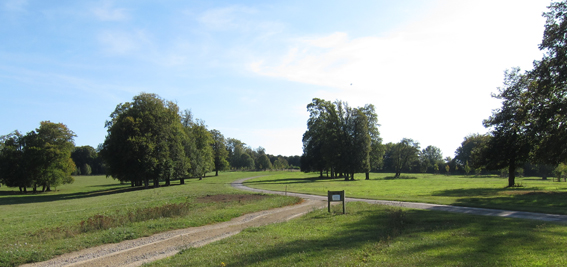 Colvin & Moggridge advised the present Lord Beaverbrook in the early 1990s and we were thrilled to be invited back by the new owners to form part of the professional team that will turn this 380 acre estate into a world-class hotel, health club & spa, cookery school and golf course.
The existing landscape has been identified as an Area of Great Landscape Value (AGLV) and is part of the Surrey Hills Area of Outstanding Natural Beauty (AONB) and our primary contribution has been to ensure the sensitive integration of formal golf features. The landscape's outstanding natural features are a gift, as internationally renowned Golf Course designer David McLay Kidd explains: "Cherkley requires less change to the existing topography than any course I have designed and as a result it will undoubtedly become one of the UK's greats. Top courses need a landscape that provides variety, without needing to be sculpted into something unnatural. We have too many manicured, vast open courses. These are great for the beginner, but real golf needs to be a challenge and this requires space and making the best of what God has given you to work with."
Longshot expects Cherkley to become one of the UK's leading golf courses and established figures from the golfing world have already declared their support.
The planning application is expected to go to committee in April this year.
Social Share